As someone who employs staff, handling disciplinaries is something you will be sure to encounter. Ensuring disciplinaries are handled correctly, with a watertight disciplinary procedure, is key to ensuring fair process.
There are a vast range of reasons for an employee facing disciplinary action. It could be due to an employee's behaviour, conduct, performance, or repeated absences. Irrespective of the underlying reason, employers must ensure you handle disciplinaries correctly. Failure to do so could leave you exposed to potential litigation, resulting in costly and time-consuming employment tribunals and potentially substantial payouts.
This article explores disciplinaries in detail. Shed light on disciplinary and grievance procedures; a disciplinary hearing; and understand how your organisation should improve your disciplinary process. You can download our guide to procedure on conducting a disciplinary investigation.
Read on for everything you need to know about disciplinaries or for more immediate support, why not contact our expert team at Employer Advice.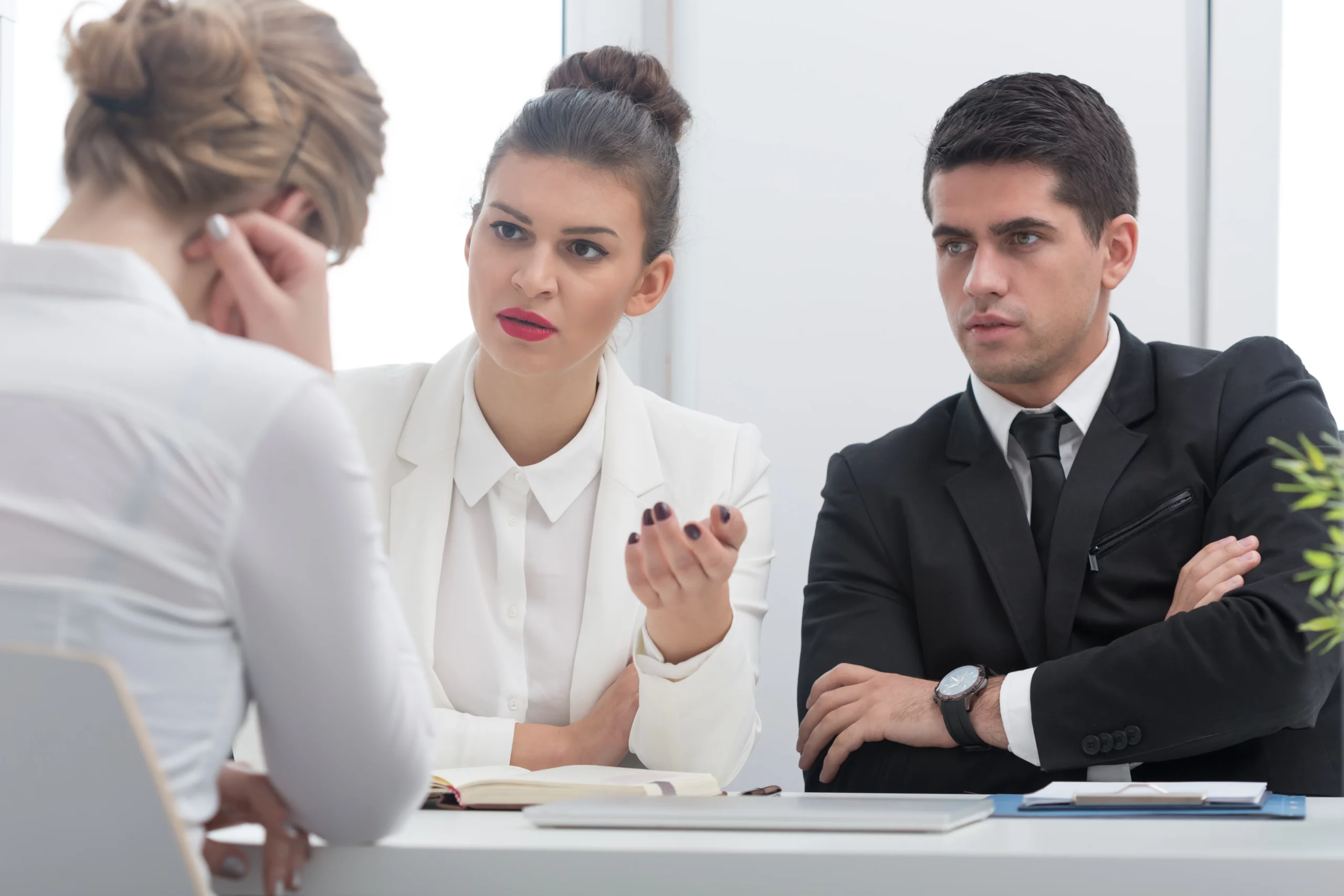 What is a disciplinary?
Disciplinaries are extremely commonplace. This is exactly why your disciplinary procedures should be robust. By definition, a workplace disciplinary is the act of an employer enforcing discipline against an employee for wrongdoing or incompliance with company policy.
Disciplinaries don't just exist in the workplace, of course. Wherever a set of rules in place, there will be a form of disciplinary procedure for breaking those rules.
Formal disciplinary in the workplace is the process of taking action against employees who breach their contract of employment and the terms therein.
For many HR managers and for people who manage staff, disciplinary procedures are part of your remit. Whilst they may not be an everyday occurrence, there are many instances that may lead to disciplinary action becoming necessary. These include:
Substance misuse.
General misconduct.
Declining or sub-par performance.
Unauthorised absences.
Bullying and harassment.
Health and safety violations.
Misuse or theft of company equipment (social media, phone, car, computers, etc.).
Are disciplinaries covered by the ACAS code of practice?
Disciplinary and grievance procedures are covered by the ACAS code of practice. As a business owner, director or employer, the ACAS Code of Practice defines your responsibilities. It's best that you follow it as best practice. So, it's vital you get it right.
The ACAS recommendation is that employers have a policy in place covering disciplinary and grievance procedures. This should outline your business' commitment to fair disciplinary hearings and should explain your internal grievance procedure.
This documentation can be included as part of the of your  employee handbook.
Should I try to avoid disciplinaries?
Before you take an employee down the route of a formal disciplinary, you should certainly consider alternative approaches. Of course, as an employer you can decide if disciplinary action is required. Both you and the employee may benefit from informal discussions in the first instance.
Disciplinary problems can be quickly resolved by discussing issues with your work colleague without the involvement of other stakeholders.
There are many ways you can resolve any concerns you may have, such as:
Communication
Try talking privately with the parties involved.
Good listening
Make sure that in anything an employee raises you are listening to their point of view.
Create a plan for improvement
At the end of the discussions you should be coming up or agreeing with suggestions for improvements or adjustments you can make.
Training and development
Create a plan for training and development (if the issue relates to an employee declining performance).
Essentially, you should only progress to formal disciplinary proceedings if either you are dealing with serious misconduct, or the aforementioned informal discussion hasn't prompted change.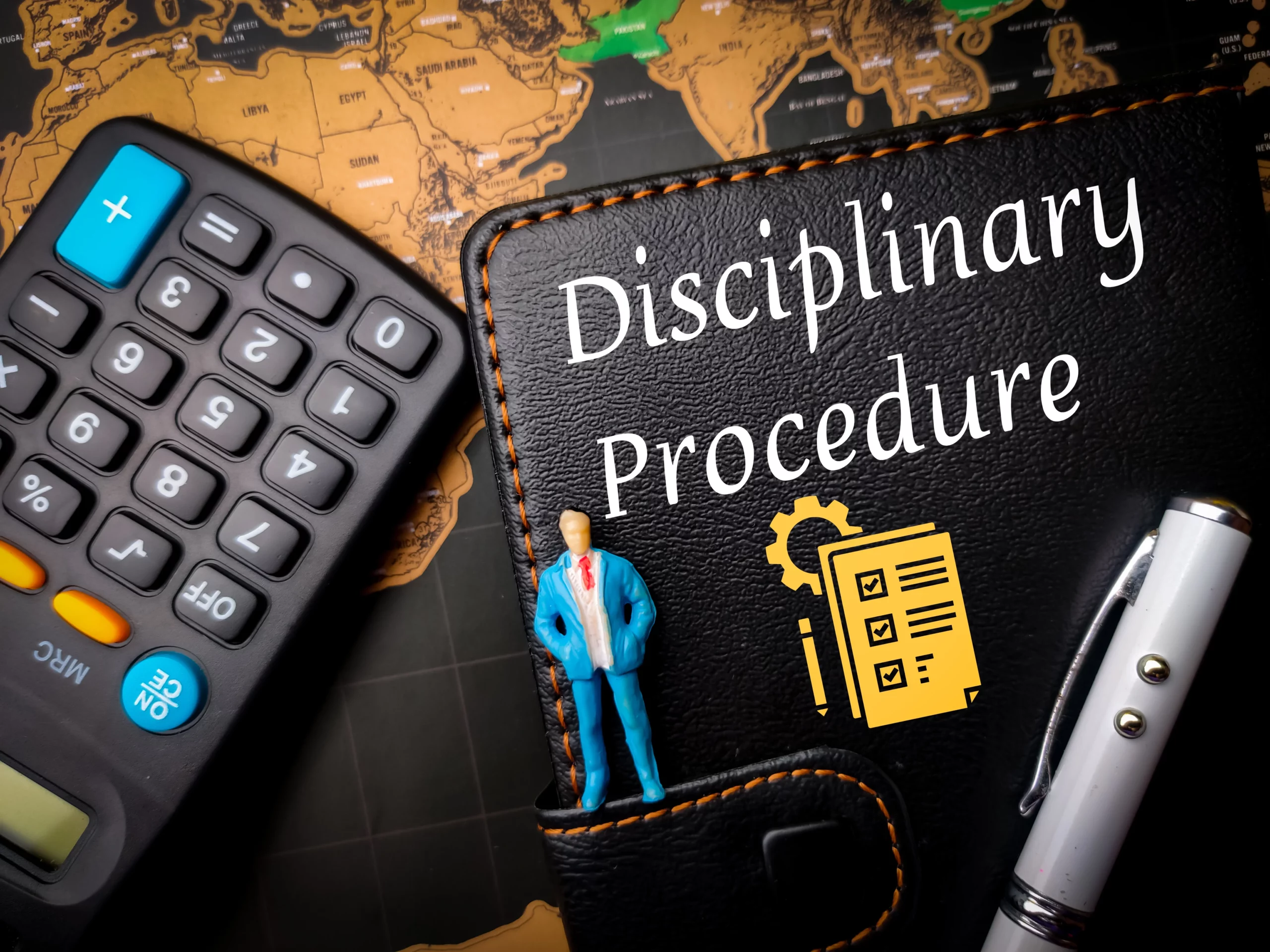 What is the process for taking disciplinary action against an employee?
If you decide that the best course of action  is to invite your employee to a disciplinary hearing, you must follow the written process. This will be outlined in your employees terms of employment, and it sets out the standards of fairness you will follow during a disciplinary meeting.
A well-executed disciplinary process should include the following steps:
Sending out a letter detailing the complaint or the reasons you're considering disciplinary action.
Inviting them to a meeting to discuss the issue.
Making a decision on disciplinary action based on arguments made in the hearing.
Giving employees the chance to appeal any disciplinary action.
As well as protecting the employee from unfair treatment, your business can maintain premium levels of protection from litigation. Failing to adhere to the written process could leave you open to claims of unfair dismissal, constructive dismissal, or discrimination.
What is the government's advice on disciplinary procedure?
The advice from the government is to follow the ACAS code of practice on disciplinary and grievance procedures.
Whilst it's not a legal requirement in this instance, failure to follow the guidelines might mean that you are more likely to lose at an employment tribunal. This would leave your business liable to higher payouts than if you'd followed the code of practice.
Employer Advice is able to provide instant advice on best practice, so you have the option to contact us immediately.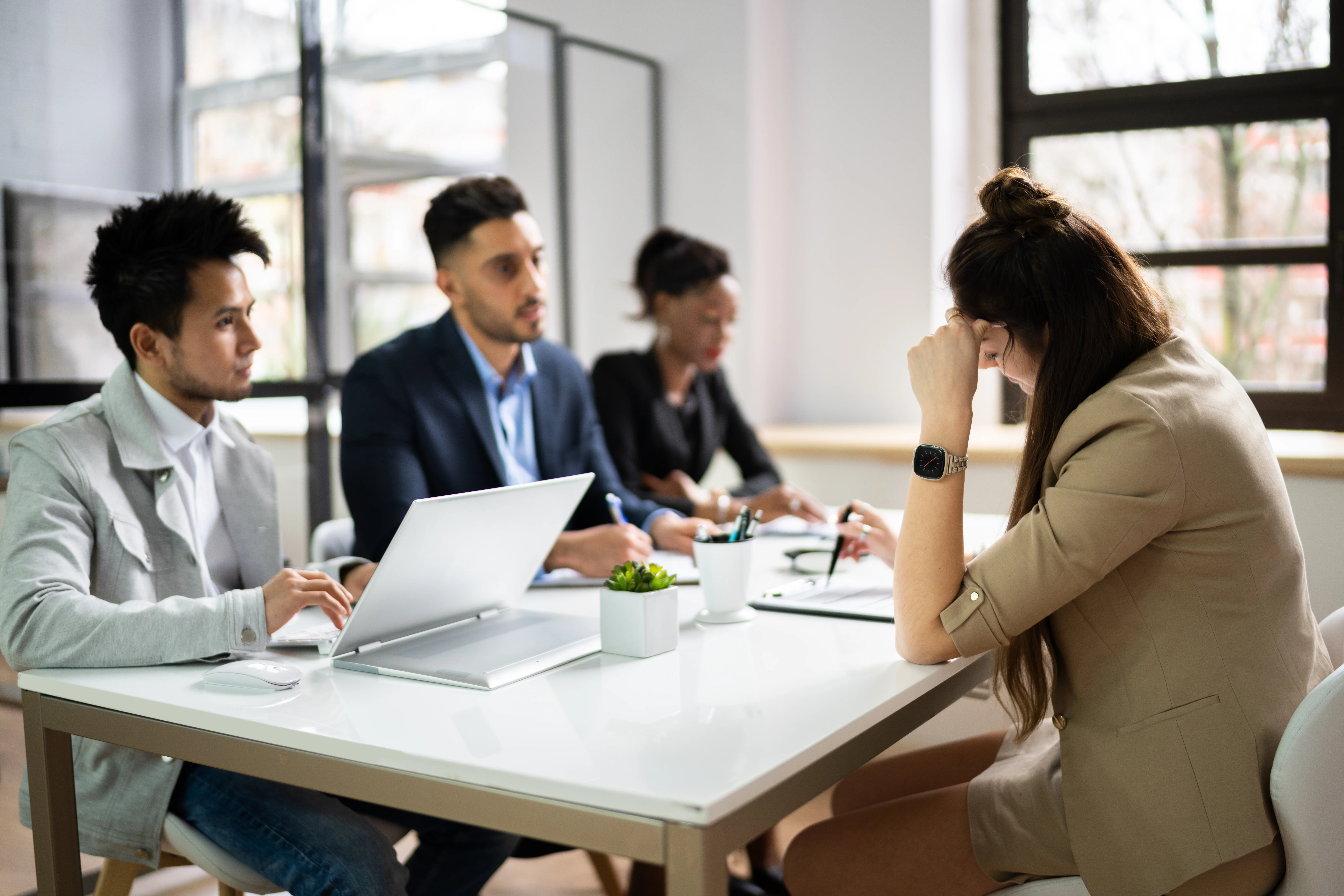 What is the correct disciplinary procedure?
If you are going to be inviting an employee to a disciplinary hearing for conduct issues, you must need to carry out an investigation meeting beforehand. This will help to establish the underlying reason for any disciplinary issues, address allegations and ensure you have done all you reasonably can to assess the evidence.
The purpose of meeting with employees in this manner is to:
Decide if there's a case in the first place.
Ensure a consistent and fair process.
Gather evidence from all parties involved in the disciplinary proceeding.
Help you decide on the appropriate next step.
Following this investigation, you should be able to understand the next steps. If there is a gross misconduct issue then dismissing the employee may be one of the possible outcomes.
Make sure you look at all the evidence as part of your disciplinary process, and determine whether a formal warning, written warning, summary dismissal is necessary.
Refer your employee to your disciplinary policy at all times throughout any disciplinary hearing.
Do I need to send out a disciplinary letter?
On the basis of all the evidence, you could decide that there's a case for an employee to answer. The next step would be to send out a disciplinary letter informing the employee about your concern.
Providing an employee notice in writing is part of the ACAS guidance, and ensures a fair disciplinary hearing because it gives an employee time to prepare their response.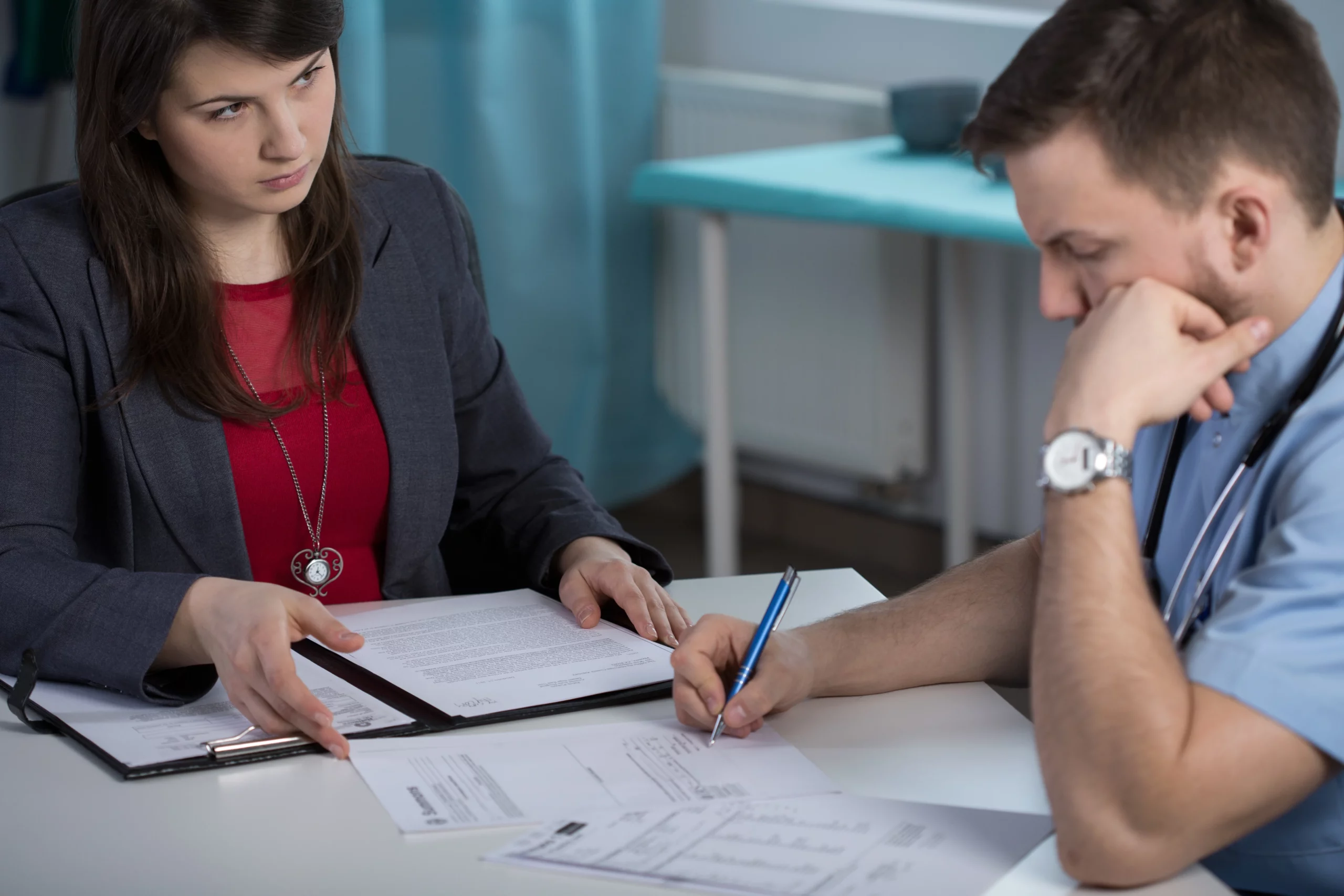 What should a disciplinary letter contain?
The letter you send to the employee should contain details of any allegations of serious misconduct or conduct issues against the employee(s). There should also be information provided about the next steps of the process.
From a pragmatic perspective, the written note should include a date and location of the disciplinary hearing (even if the meeting is going to be conducted virtually), and should outline the employee's right to be accompanied. Depending on the industry you operate in, this may involve them being accompanied by a trade union representative.
Making sure you accommodate an employee's right to be accompanied is key to a fair process. A common mistake in disciplinary procedures is not doing so, or perhaps preventing the employee from being accompanied by another work colleague. Remember this is permitted in order to stay compliant and avoid unfair dismissal claims later down the line.
What is a disciplinary hearing?
Put simply, a disciplinary hearing is the meeting between yourself (the employer) and your employee. The purpose is to discuss any misconduct allegations or observations and to allow the employee to set out their case.
The disciplinary meeting is a forum where both sides can explain the details and ramifications of a misconduct complaint. From the employers' side, you should ensure that you present the employee with all the evidence, including in instances of poor performance. This will have been gathered during the investigative phase.
Correct disciplinary procedures ensure that your organisation is legally protected. For example, to avoid a claim of discrimination you must conduct a disciplinary meeting properly.
Follow these steps to ensure you do so:
Basic principles of a disciplinary hearing
First and foremost you must ensure that you are following the basic principles for fairness and equality during the process. If there is any doubt, either you can refer to the ACAS code of practice or contact Employer Advice.
Take disciplinary hearing notes
As well as allowing an employee the right to be accompanied, you should appoint someone to take notes during the disciplinary process. To preserve fairness, consider someone that isn't directly involved in the case.
Highlight the disciplinary procedure
You should refer to your internal disciplinary policy to highlight the procedure that you'll follow during the process and to identify all parties involved in the procedure.
When everyone involved is present, you then lay out any allegations against the employee.
Establish the facts of the case
Questions pertaining to the case can be asked at this stage. You should then allow the employee enough time to state their side of the story as well as any mitigating factors that might influence your decision.
If new matters arise during the hearing, you may adjourn the procedure until you've had time to carry out investigations.
Decide on any further action
After considering all sides and the evidence provided, you can then decide if the issue warrants disciplinary action or not.
Finally, you should inform the employee of your decision in writing. The letter should include the reasons for the decision you've made and their right to appeal if they aren't satisfied with the outcome.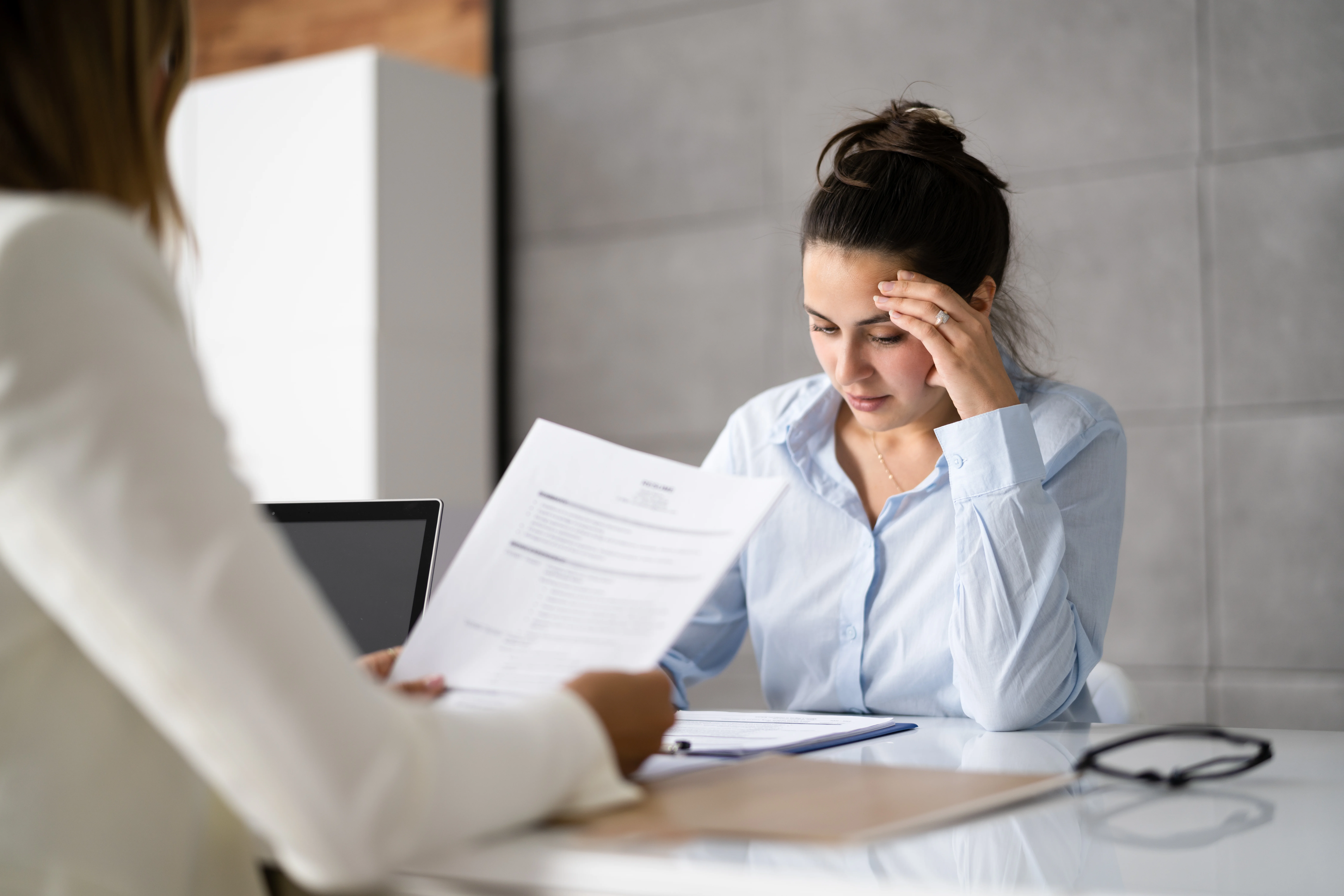 What is the main reason for a disciplinary hearing?
Employers often overlook the fundamental reason for a disciplinary hearing, and you should ensure you don't fall into a similar trap.
The main reason for a disciplinary hearing as part of your disciplinary procedures is to determine whether or not an employee has breached the terms of their contract of employment.
The outcome of the meeting may be disciplinary action, but this cannot be decided before or during the discussion.
Part of ensuring a fair process is making sure that you can differentiate between a disciplinary hearing and any subsequent disciplinary action. Misconduct allegations require investigation, and you should promote employee conduct as part of your core values. Any investigation, however, must be thorough and based on evidence.
Disciplinary meeting tips for employers
Preparation for disciplinaries
Ensure that all parties are aware of the time and location of the meeting. If the meeting is going to be conducted via video call, for remote workers, ensure this is catered for. This includes the person accompanying the employee.
Note taking for disciplinaries
As discussed previously, it's important to have an impartial party in the meeting to take notes. Any minutes recorded in a disciplinary hearing could potentially be used as evidence further down the line should your employee decide to pursue a claim against your business.
Reasonable adjustments for disciplinaries
If your disciplinary involves a disabled employee, or if an employee has a legitimate reason for being unable to attend the hearing, you should consider reasonable adjustments to accommodate this. Whatever adjustments are made, these should allow the process to remain fair and run smoothly.
Data protection during disciplinaries
Data protection laws apply during a disciplinary procedure. If you're going to record the meeting, for example, then you must obtain prior consent. If you are going to collect and retain personal information during the hearing then you must provide written notice of how you'll collect, use and store this information. This should be in accordance with GDPR.
How can Employer Advice help with disciplinary procedure?
Employer Advice is an advice service dedicated to supporting UK businesses. We only offer support to employers so you can be assured that we uphold your organization's best interests.
If you have challenges in your business with disciplinary procedures, then why not contact our team of dedicated HR and employment law experts or download our guide to procedure on conducting a disciplinary investigation.
With over 80 years of experience in helping employers take the stress of handling their HR and employment law obligations. Get in touch with one of the Employer Advice experts on 0800 470 0613.