An exciting part of growth for business owners is the point at which your company is ready to employ staff. Once you have recruited someone, it's time to ensure your new employee has a comprehensive employment contract.
Our team of highly qualified specialists will guide you through your staff's employment contracts. We can ensure that we're there to support businesses like yours who may be unsure about what goes into employment contracts, drafting contracts, terms & conditions, collective agreements or written statements. We provide clear advice, templates and key contractual considerations.
24/7 employment contracts advice for employers
Every employee must have an employment contract provided by their employer. As a business owner, it is therefore important to understand the importance of this agreement. An employment contract sets out numerous employment conditions, employee and employer rights, job role and responsibilities, duties and more. Collectively, these are referred to as the terms of the employment contract.
Both you as the employer and your employee are bound by the terms of the employment contract until it ends. This happens either when an employee gives notice, an employee is dismissed by the employer, or the terms of the employment contract are changed.
If your business is in a position where you're looking to take on staff, speak to Employer Advice for bespoke employment contracts advice tailored to business owners and employers.
ACAS Code Based Advice For Businesses
Advice On Employment Contracts
Employer Advice provides telephone-based advice, 24/7, 365 days per year to employers on employment contracts. If you are concerned about issuing an employment contract and need someone to guide you through it, the role of Employer Advice is to keep your business safe and legally compliant.
Our team of specialists can ensure that your employment contracts are watertight, saving you time and money. Whether you have part-time or full-time staff on your books, all employees are entitled to an employment contract and therefore this piece of documentation is important to get right.
Employer Advice has a team of CIPD-qualified experts who can guide you through the entire process and ensure that you have maximum legal protection. Call 0800 470 0613 for immediate legal advice.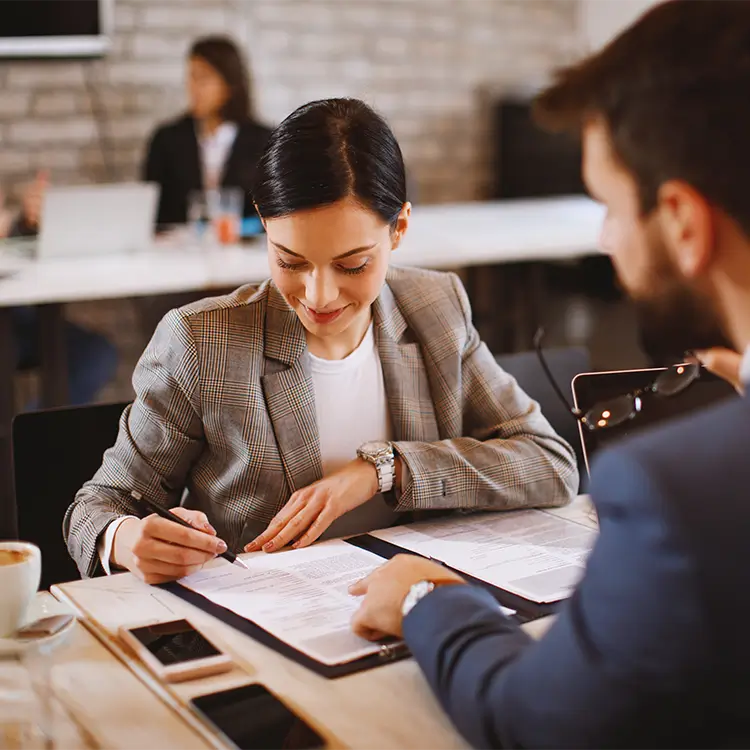 Common Employment Contracts
Questions We Cover
Are you faced with these questions or any others regarding disciplinary procedures? Call our team today and let us assist with FREE advice based on the ACAS code of practice.
Do I have to provide my staff with a contract?
How soon after employing someone do I have to give a statement of particulars?
What terms must a written statement of terms include?
Should I put grievance and disciplinary policies into an employment contract?
Can I insert non-compete clauses into an employment contract?
When is a zero-hours contract suitable?
In what ways can I protect my business when one of my employees leave?
How much notice do I have to give my employees?
Can I require my employee to work more than 48 hours per week?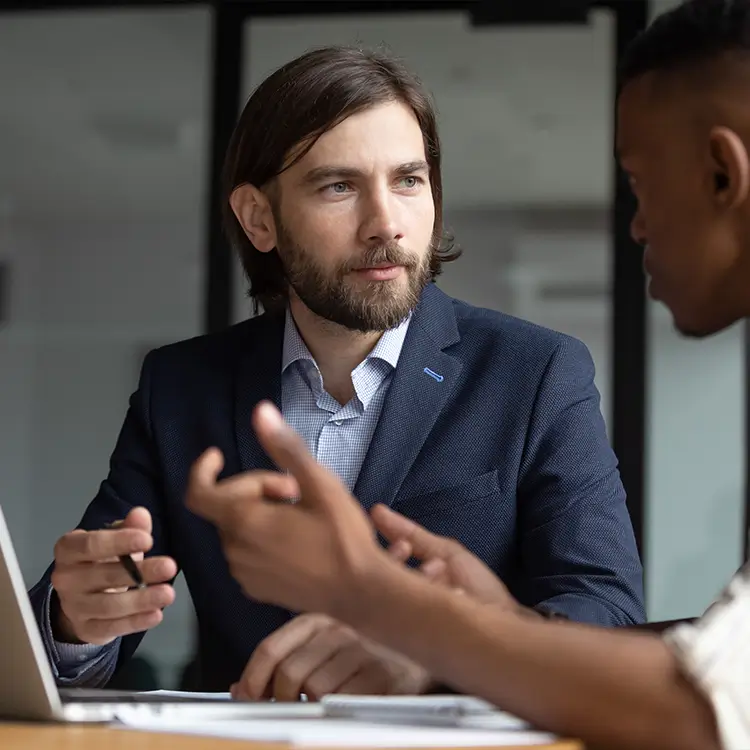 Contact
Employer Advice
Employer Advice are trusted UK Employment Law specialists. We provide thousands of business owners and directors like you with ACAS code-based advice on a range of issues, including Employment Contracts.
We understand the challenges of staying compliant in an ever-changing employment law landscape when you are employing staff. We can help on all issues, whether simple or complicated, and help you to avoid costly tribunals.
Call 0800 470 0613 today to get in touch with our dedicated team or drop us a message.
WHAT DO PEOPLE THINK OF EMPLOYER ADVICE?
REVIEWS
Highly Recommended!
"My advisor gave friendly, helpful and clear advice at every stage of a very challenging employee situation. I felt supported, but still in control of the process. Highly recommended!"
Excellent level of service and legal knowledge
I am always impressed with the level of service I get from the team. The staff are knowledgeable on their areas of expertise and they are always friendly and patient with tricky legal issues.
Super Good!
As always, they reply promptly and effectively, leaving me to get on with managing and growing the business. You are an amazing service!
Good explanations and answers. Documents sent quickly and efficiently.
We felt that Kate explained everything well, was able to answer all our questions and queries.