As an employer, your employees are entitled to a minimum of 5.6 weeks holiday per year. That means over the course of a year you're going to be handling annual leave requests. How you handle those requests is key.
Employees are going to be taking holiday, but an employer can refuse a holiday request under the Working Time Regulations 1988 piece of legislation.
This article discusses good practices for managing an annual leave request and we have a free template for employers to download for holiday request refusals.
If you need instant, actionable advice on employment contracts and other HR issues, contact Employer Advice on 0800 470 0613.
What are holiday requests?
A holiday request is a formal notification from your employee that they would like to use some of their holiday entitlement to take time off work.
Every employer, you will have your own holiday arrangement, with annual leave entitlement laid out in your employment contract.
Managing annual leave is a challenge for all employers and it's important that every leave request is carefully considered.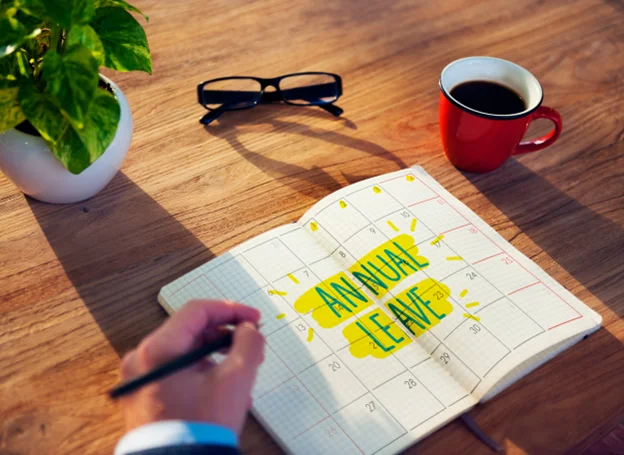 Can I refuse a holiday request in busy periods?
During busy periods it is very common to see an increase in the number of holiday requests you receive. Whether that's around bank holidays, Christmas or during the summer months, employees will make holiday arrangements in those periods.
You can also refuse on the grounds of how much notice has been given and you are legally entitled to refuse, however, you need to ensure that there is a fair process.
What are the considerations when refusing holiday requests?
There are two main considerations here. Firstly, although refusing a request is permitted, you must have a reason. If an employee has followed the correct procedure and has given enough notice it's good practice to grant their request. If you're unable to do so, you need to explain why.
Secondly, you must ensure that you act in good faith. An employer must deal with holiday leave fairly, openly and in line with employment law. You don't want to end up in an employment tribunal facing claims of discrimination, for example.
Ensuring a fair holiday leave process
All employees start with a minimum holiday entitlement of at least 5.6 weeks. It's important that this parity is carried throughout your annual leave policy.
You should never treat some workers' requests as more important than others. Doing so could lead to litigation, on the basis that an employee might make a discrimination claim against you.
Most employers would never think of deliberately discriminating against anybody, but accidental discrimination happens on a regular basis.
For example, you might think it's fair to approve annual leave to staff who request time off for religious holidays. Prioritising holidays based on an employee's religious beliefs, however, could be seen as discriminatory.
Likewise, if a parent requests time off during the six-week school holiday period over summer it might seem reasonable to approve these requests. Be careful, though, that you don't favour a parent over staff without children. This could lead to claims of unfair treatment if their employer refuse on those grounds.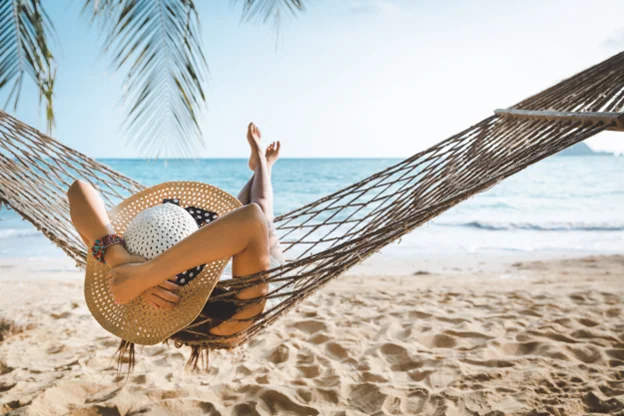 Should I have a holiday leave policy?
In short, yes. You should have annual leave policies in place in your business which limit the number of people who can book a holiday at any given time. The policy might also reference certain dates or periods of increased demand for your business.
The big benefit of an annual leave policy is it can help to establish a first-come-first-served system. Even in a busy time, this straightforward approach will work. In instances where you refuse a holiday request, it then makes it easier to explain that the holiday was requested at a time when other employees have already booked.
Should annual leave be included in employee contracts?
For the sake of transparency and to ensure all staff are aware of their holiday entitlement, it is important to include annual leave in your employment contracts.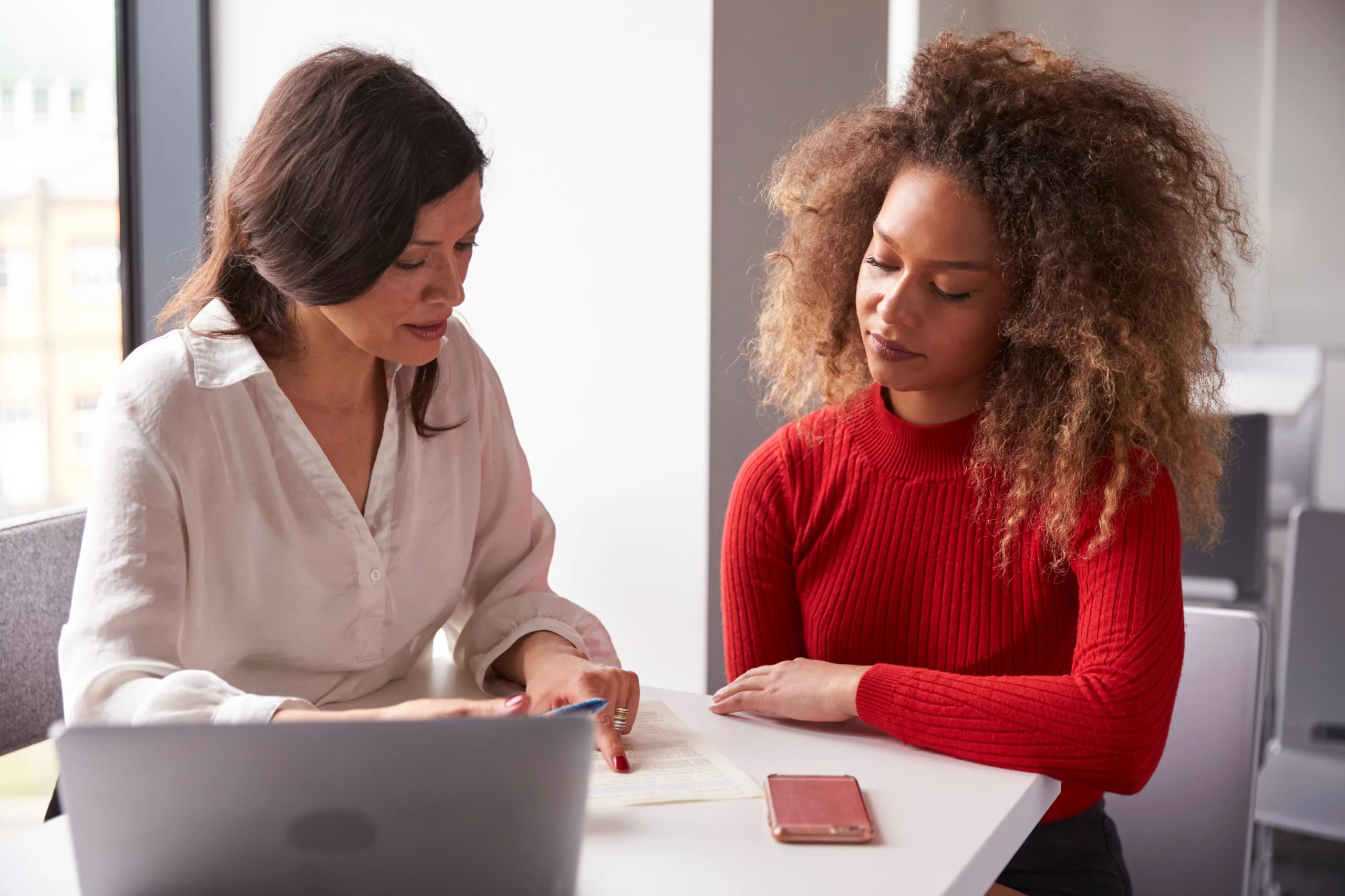 Ensure that all staff know where they stand before they start to make annual leave requests. Your contracts should include
Holiday allowance
Inform staff of their holiday entitlement and give details on how holiday can be calculated if a staff member joins the company mid-way through a calendar year. There should be details for both full-time employees and part-time employees.
Holiday pay
Outline the details of your holiday pay and make it clear whether or not staff get paid for working certain days (i.e. Christmas Day).
Annual leave request procedure
Explain how employees can book time off. This should include who they need to make the request to and where they can check on the remaining holiday entitlement.
It may also be helpful for an employee to understand how they can cancel leave if necessary (i.e. you accidentally book all your holiday without realising).
Notice period
Stipulate that if an employee wants to take a holiday they need to give as much notice as possible. You can set a specific number (i.e. a minimum of a weeks notice) or you can state that leave requested with less than, say, 24 hours' notice will only be approved in exceptional circumstances.
Business closure
There may be dates during a calendar year when the business is closed and staff receive paid holiday. For example, many businesses shut down over the Christmas period. Make it clear that staff will need to take holiday entitlement for these days.
Carrying leave to next leave year
If your employees don't use their annual leave entitlement then you may get asked whether they can use them in the next leave year. Your contract should outline whether you operate a "use it or lose it" policy.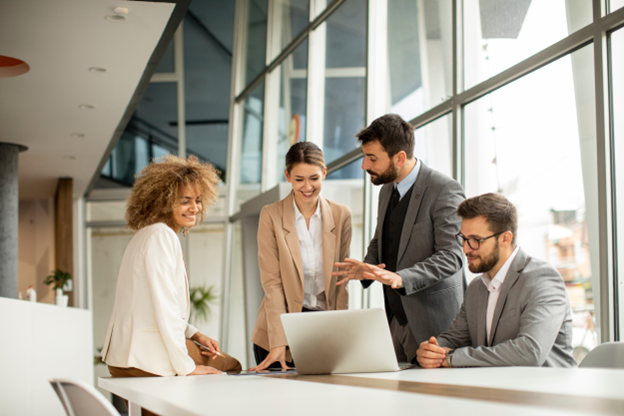 Can Employer Advice help with annual leave requests?
If you are a business struggling with too many annual leave requests and you'd like a template for refusing these requests, why not check out our free, comprehensive download.
Employer Advice has a team of dedicated HR and employment law experts who only work with employers. With over 80 years of experience in helping employers take the stress of handling their HR and employment law obligations.
Get in touch with one of the Employer Advice experts on 0800 470 0613.
Disclaimer:
This template is provided 'as is' and Employer Advice excludes all representations, warranties, obligations and liabilities in relation to the template to the maximum extent permitted by law.
Employer Advice is not liable for any errors or omissions in the template and shall not be liable for any loss, injury or damage of any kind caused by its use. Use of the template is entirely at the risk of the User and should you wish to do so then independent legal advice should be sought before use.
Use of the template will be deemed to constitute acceptance of the above terms.