As an employer, there is a good chance that you'll have an employee needing to take paternity leave to look after a newborn child.
All of your employees are entitled to statutory paternity leave and pay if they are expecting a child or going through the adoption process with an adoption agency.
In this article, we are going to discuss paternity leave and walk you through the statutory entitlement for each of your employees.
If you need immediate advice in handling paternity leave, get in touch with one of our experts here or on 0800 470 0610.

What is statutory paternity leave and pay?
Statutory paternity pay and leave is the time after a child is born that allows the expectant parents or intended parent to have time off work to support their adopted child or partner.
All contracted staff members are entitled to statutory paternity leave, but they may also be entitled to:
One or Two weeks of paid paternity leave.
Paternity Pay.
Shared parental leave and pay.
How long is statutory paternity leave?
If employees meet the criteria for statutory paternity leave they can take up to two consecutive weeks off.
The amount of time they are allowed off is the same no matter how many children they have, for example, if they are having twins.
Paternity leave, unlike maternity leave, it can't be taken before the birth of the child, the date of leave starts must be either:
The day of the actual birth.
The agreed number of days after the child is born.
The agreed amount of days after the expected day of the birth.
Statutory paternity leave needs to be taken within fifty-six days of the birth of the child, or within 56 days of placement for adoption, the timeframe doesn't change but the start date might if the placement is pushed back.
What are the required eligibility criteria?
Your employees need to qualify for statutory paternity pay and leave.
The qualifying criteria are the following:
Be the biological father or expectant father of the child (or children in multiple births)
The mother's (or adopter's) partner or spouse (this includes civil and same-sex partners
The intended parent, if they are having the child through surrogacy.
Your employees also need to meet the following:
Be employed at your business (or have the same employer) when the leave is taken, or when the child is placed with the intended parents by the adoption agency. (This applies to paternity pay and leave).
Earn a minimum of £123 a week before tax on your payroll for paternity pay.
Have worked with your business for twenty-six consecutive weeks by the end of the fifteenth week before the baby's due date.
Plan to have shared parental responsibilities of the child.
If they give their employer (you) the correct employer notice.
With these requirements in mind, certain workers may not be eligible for paternity leave, such as contract workers or self-employed. Agency workers get it if they have worked for the same hirer for 12 weeks or more, but it's the agency that would pay for and manage that
You should outline in your employment contracts what the paternity leave requirements are.
Are there any additional rules?
It's important to keep in mind the additional rules that may apply to your employees in particular situations. Some of these could affect their pay.
For example, if your employee receives a pay rise that's backdated, you'd need to do the following:
Recalculate their average weekly earnings (AWE).
Pay any extra-statutory paternity pay if necessary.
If your employee isn't eligible for statutory paternity pay, then you will still need to recalculate their average weekly earnings.
Which employees are entitled to pay?
For your employees to be entitled to statutory paternity pay they should either be
Expecting a baby, or their partner is.
Expecting a baby through surrogacy,
Adopting through an agency. (Remember, The lead adopter would take adoption leave and their partner would take paternity.)
If your employee's child is born early, they are still eligible, but only if they've worked for you continuously for at least 26 weeks by the qualifying date.
Can an employee not be entitled to paternity leave?
Yes, an employee might not be entitled to paternity leave and pay if they have:
Worked for your company for less than twenty-six weeks. At the end of the 15th week before the expected week of childbirth.
Is self-employed.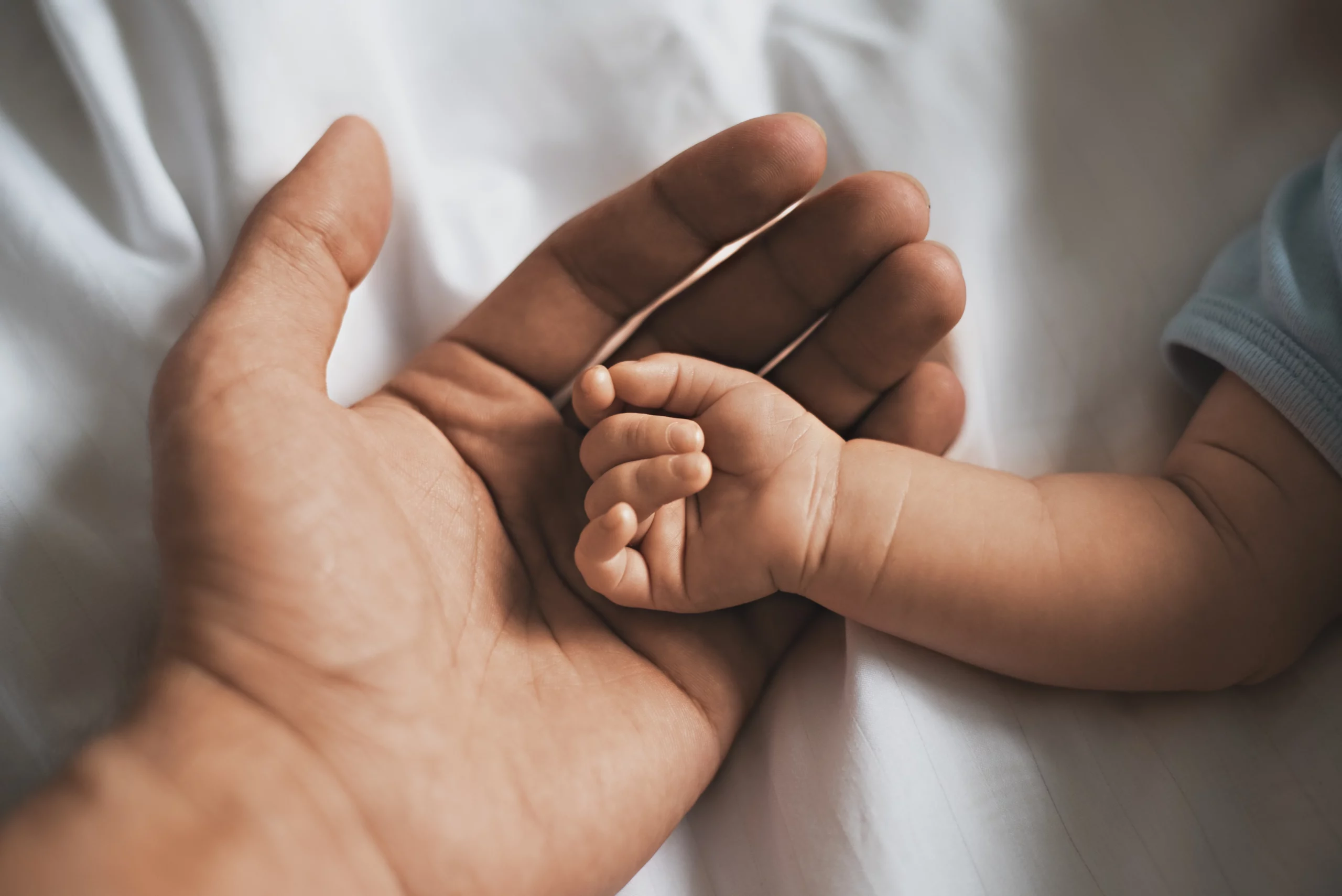 How do I calculate paternity leave and pay?
Employers can utilise the Government online calculator to work out their employee's paternity leave and pay entitlement.
Can employees get additional leave?
Yes, This is possible in some instances such as,
If their partner goes back to work and they qualify for shared parental leave.
As a business, you offer contractual paternity leave and pay, which is a higher amount than statutory paternity pay and leave.
It's important to remember, if you decide to offer your employees contractual paternity leave that it can't be lower than what the statutory amount is.
You should ensure that your policies and procedures are clear and easily accessible to your employees.
What paperwork do I need to fill out?
For your employees to receive statutory paternity leave, they need to fill out an SC3 form (or your version of it) and hand it to you or their line manager.
Likewise, if they are adopting, they need to submit a SC4 form, within seven days of matching with the child.
Your employees must inform you of the following information:
The estimated due date.
When they want their leave to start.
Whether they want one or two weeks of paternity leave.
This needs to be given by the fifteenth week before the child is born. You can request these details in writing, but you may want to consider a paternity leave letter template and adapt it to your needs.
What happens if the baby dies?
If the worst happens and the baby dies, your employees will still qualify for paternity leave if they still meet certain eligibility criteria and if the baby:
Is born alive, but then later dies.
Is still born from twenty-four weeks of pregnancy onwards.
What happens in a surrogacy arrangement?
During a surrogacy arrangement, your employee is still entitled to paternity leave or pay. Your employee must give you this information in writing to state that they've applied for or are going to apply for a parental order.
This needs to be done within the first six months following the child's birth.
Do employees have protected employment rights during paternity leave?
Your employee's employment rights are protected while they are on parental leave. This includes pay rises, pension contributions, holiday, national insurance, and their return to work.
Pay is the only one that doesn't continue as before, it's replaced with the statutory pay for the duration of the leave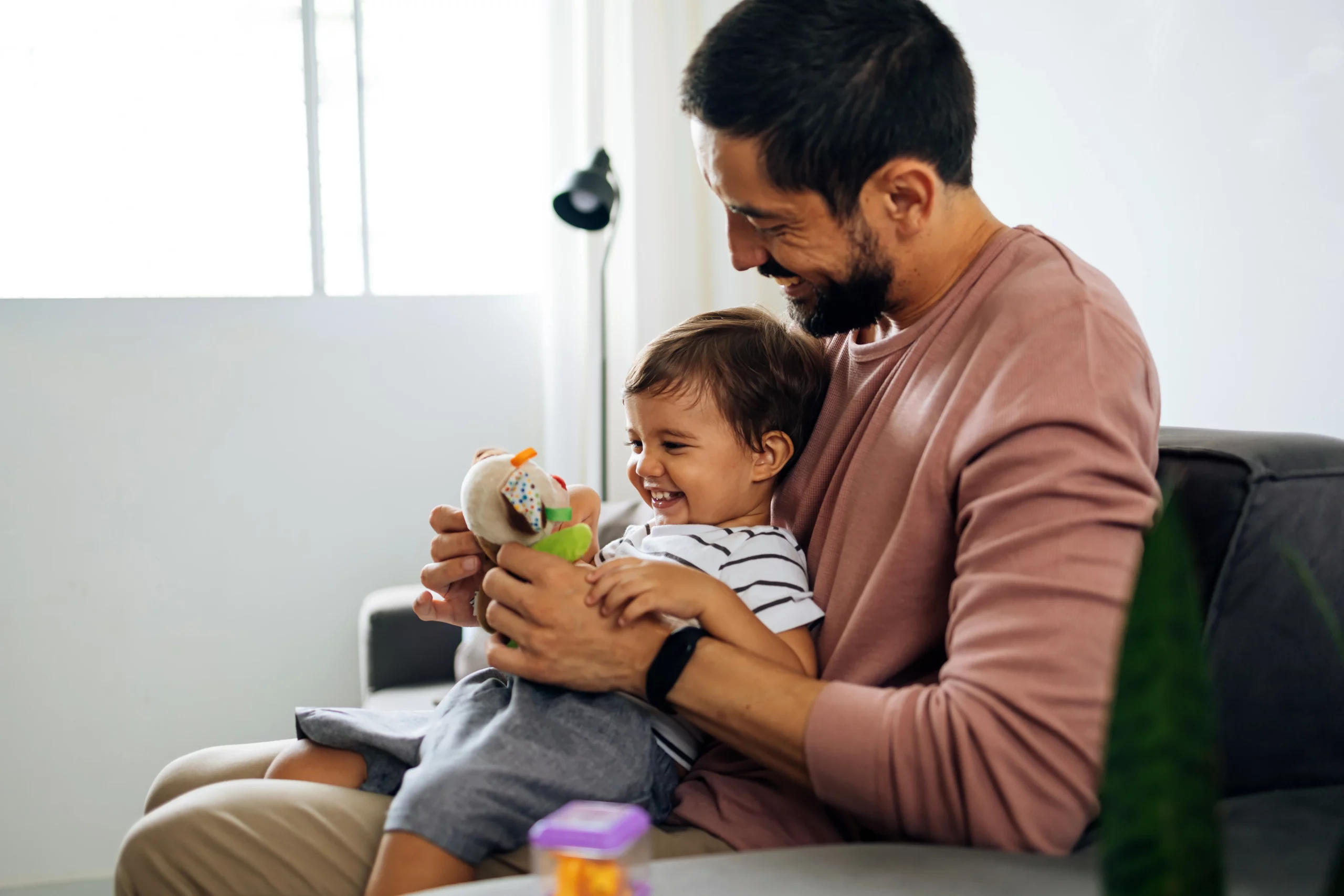 Free download
We've put together a paternity and parental leave template letter for you to give your employees when they want to request paternity leave or if they want to request parental leave and pay.
Speak to an expert
Employer Advice has a team of dedicated HR and employment law experts who only work with employers.
With over 80 years of experience in helping employers take the stress of handling their HR and employment law obligations.
Get in touch with one of the Employer Advice experts on 0800 470 0613.